I did up some vibrant red banners for a
Fanart Mini Challenge
over at
Goldenlake
. It's a forum for fans of the author
Tamora Pierce
.
Preview
- click on links below to view full versions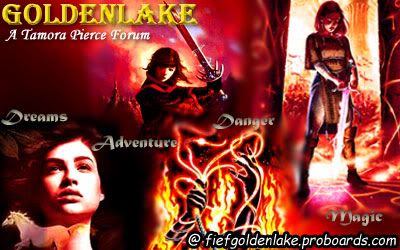 Red Banner 1 - Non-animated

Red Banner 2 - Animated
The banners are housed over at my art & fiction lj community
the_unseelie
Why don't you come on over and play at
Goldenlake
.
There will be more to come ... stay tuned.